Jenni Kayne Interviews Caroline Diani About Her Farmhouse-to-City Style
October 20, 2017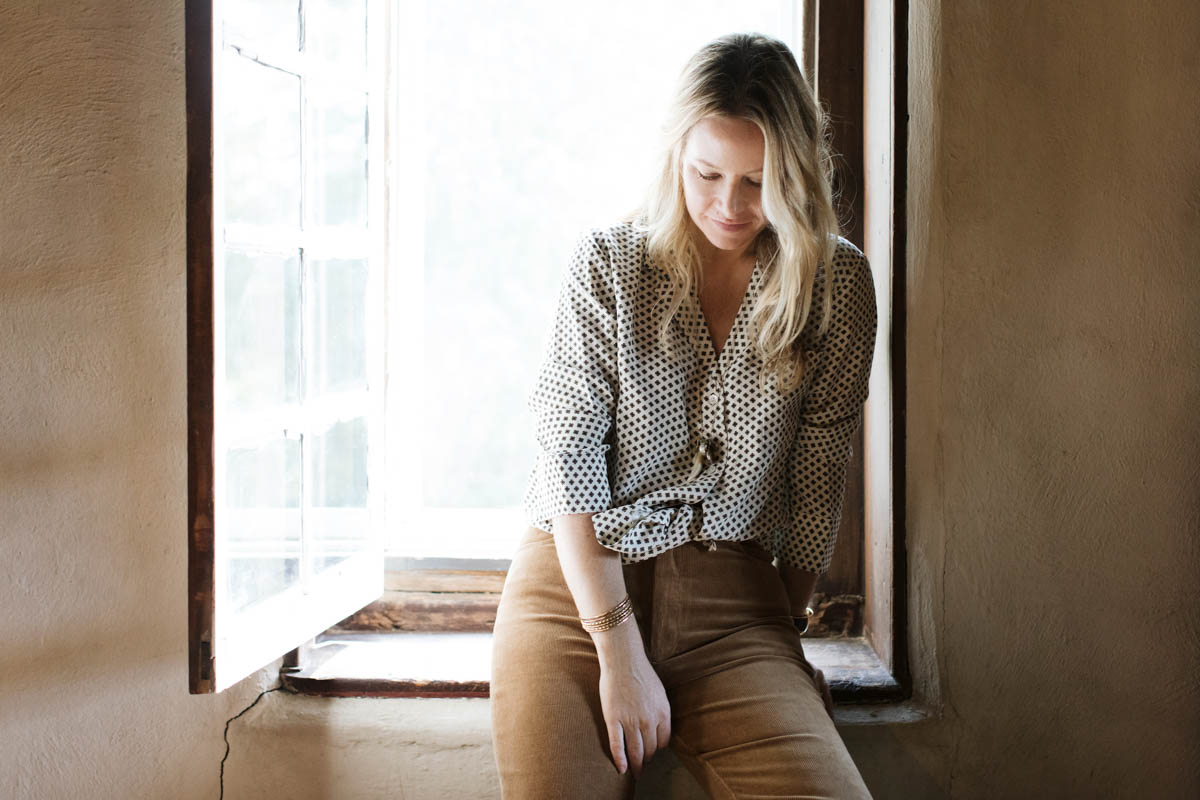 For my Fall 2017 collection I designed our best-selling cropped flare pant and boy blazer in a rich tan corduroy fabric with a hint of stretch. The collection was inspired by gardening and pioneering female landscape designers and I loved the idea of using this durable, outdoorsy fabric on tailored pieces that could also work in the city. Caroline Diani is the perfect woman to give these items a spin in Rip & Tan. The Santa Barbara-based store owner and interior designer recently bought a second home in Hudson Valley and is building a wardrobe there that works for her farmhouse as well as New York City. I'm so happy that these pieces checked both boxes for her and adore the way she styled them with her muck boots and farmer's market basket! Get to know a bit more about Caroline's personal style, below. XXJKE
Rip & Tan: What style mantra do you live by?
Caroline Diani: Fit and fabric are key. Style is up for interpretation but it's very black and white whether something fits you and makes you feel comfortable. We hear constantly at DIANI from customers that they wear what they buy from us over and over. If you feel confident in what you're wearing, it's probably because you're comfortable.
Rip & Tan: How does your style change between Santa Barbara and upstate New York?
CD: In Santa Barbara my look is more work centric. At the farm I'm wearing muck boots every day and getting dirty. I do have a need for dressy clothes though as I'm often in the city, so I'm starting to build up that side of my wardrobe in NY. Not having to keep bringing things back and forth from Santa Barbara is a plus. I'm mostly a carry-on kind of traveler now which has been a game changer for all the flying I do.
Rip & Tan: Why did you gravitate towards these specific Jenni Kayne pieces?
CD: I'm a sucker for the soft, creamy, camel color palette and all the pieces are so interchangeable. I like dressing in a way that I can start with one look for a meeting with a client or something work related and then change my top to be more in "moving things" mode. The corduroy blazer is the perfect throw on for going out to dinner. 
Rip & Tan: How do they work with your personal style or your wardrobe right now?
CD: A good silk shirt and a cashmere sweater are great staples to add every season. This time of year is especially prime for those elevated pieces that you can wear to work and out in the evening. I love the simple lines and can get a little funkier with my denim or pants. I have a lot of drop crotch pants which the print blouse or cashmere V will pair perfectly with.
Rip & Tan: What personal items did you incorporate into the looks? Where did you find them?
CD: My muck boots are always sitting by the door, so I tend to throw those on with everything I'm wearing. The basket is also always sitting by the door. I grab it when I run out to the farm stands or garden to pick flowers. The necklace I'm wearing with the silk print blouse has my parents wedding rings on the chain along with a lions tooth they gave me. I was born in Kenya so all those pieces combined are very sentimental to me and keep me in touch with my roots.
Rip & Tan: Where would you wear these outfits? How do they fit into your lifestyle?
CD: For my life, I'm either schlepping furniture in and out of the car, on the floor cutting fabric for pillow making or moving between my stores, so being comfortable is very important. I could take any of these pieces throughout my varied day easily and that's what makes this collection so appealing.